Workshop
Our workshop is situated in the heart of Paris's 2nd arrondissement, conveniently close to our two boutiques. Visitors to our atelier often say that is like stepping back in time, since hat making techniques remain much as they have been for nearly a century.
All our hats are made by hand by our milliners, hatters and trimmers, each one trained by ourselves to keep the savoir faire and traditions alive for the 21st century.
To maintain a fully functioning hat workshop in the centre of Paris in today's world is a responsibility and a privilege, and lies at the very heart of our brand and our appeal to hat wearers all over the world.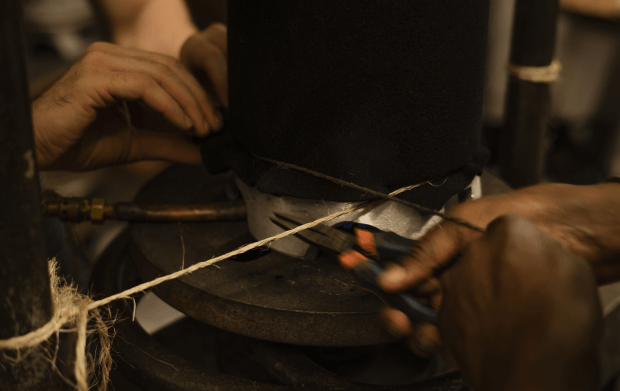 Blocking the crown of a top hat.
1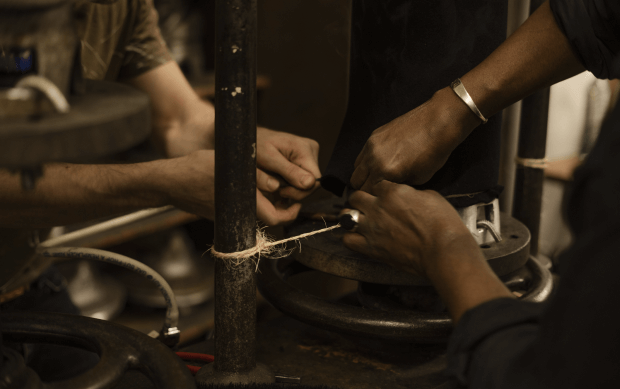 Stretching the felt over an aluminium hat block.
2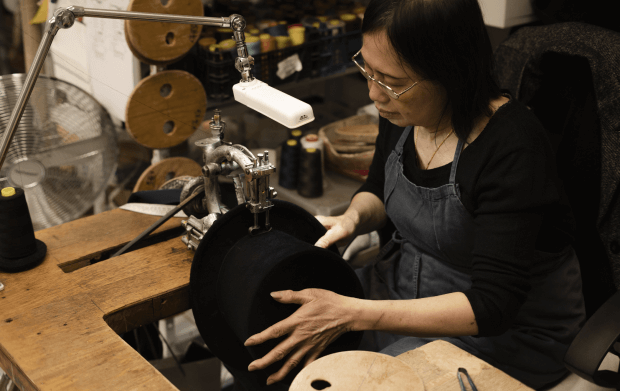 Sewing the internal head bands.
3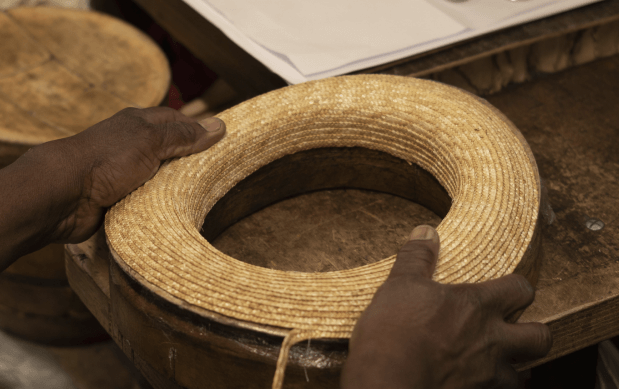 Hand blocking the brim of a straw hat.
4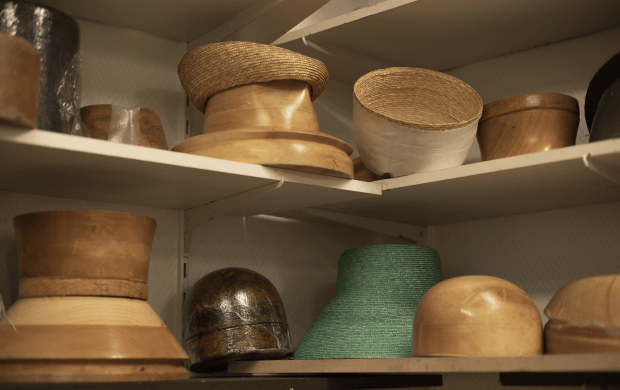 Wooden blocks for making handmade hats.
5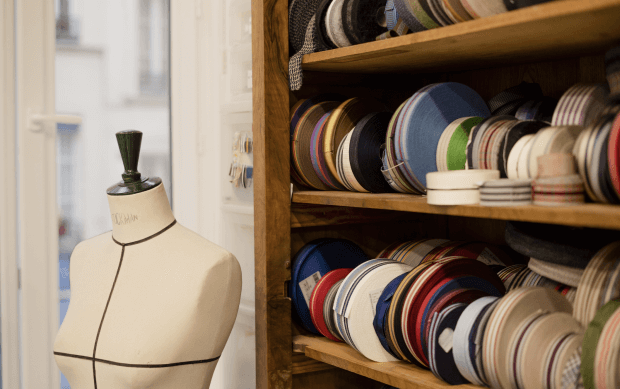 Some of our selection of ribbons for men's hats.
6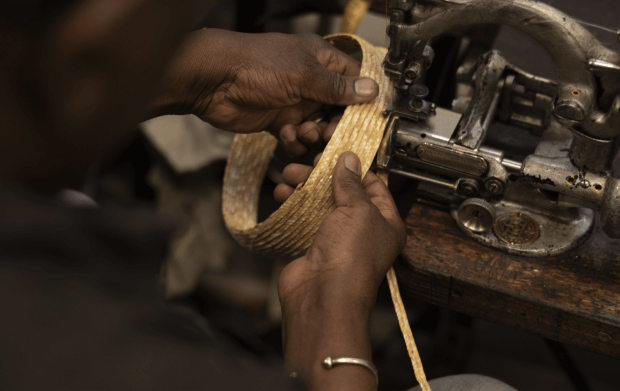 7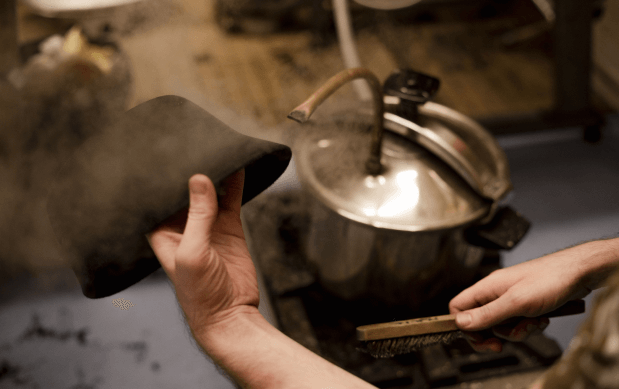 Steaming a felt cap before using a wire brush to bring out the lustre.
8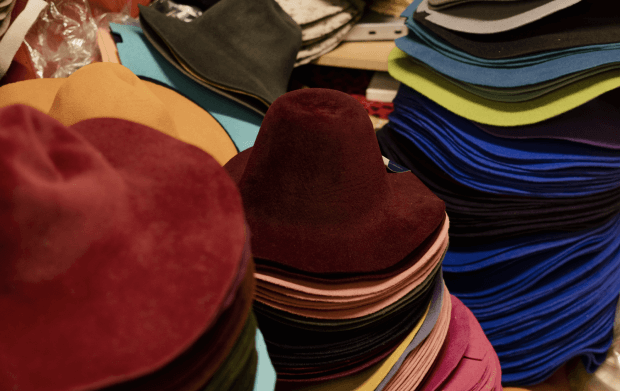 Brightly coloured peachbloom felts from our stockroom waiting to be blocked into hats.
9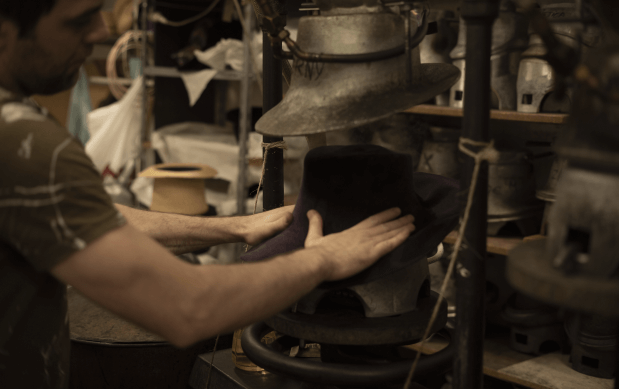 Blocking a felt hat using a French press on an aluminium block.
10