Atelier 144
Our couture range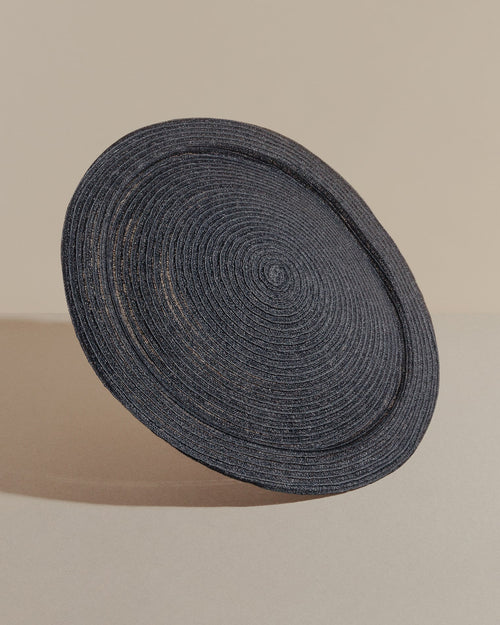 GRANDE CELESTE Sisal
€420
Disquette Fleurs Sisal
€380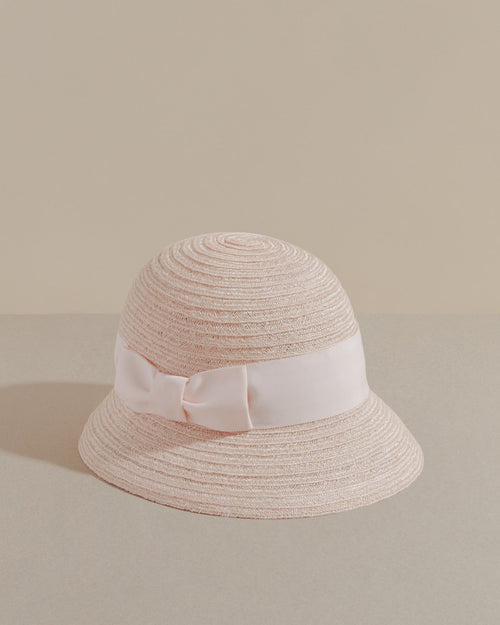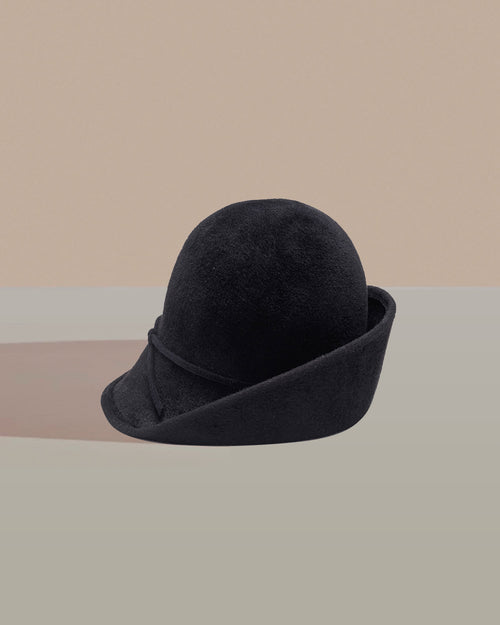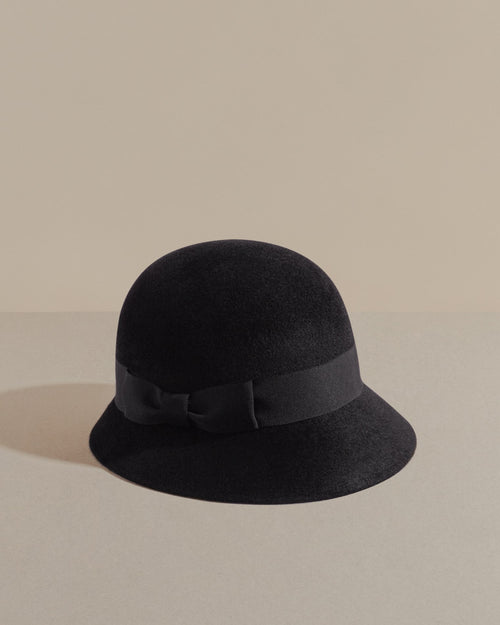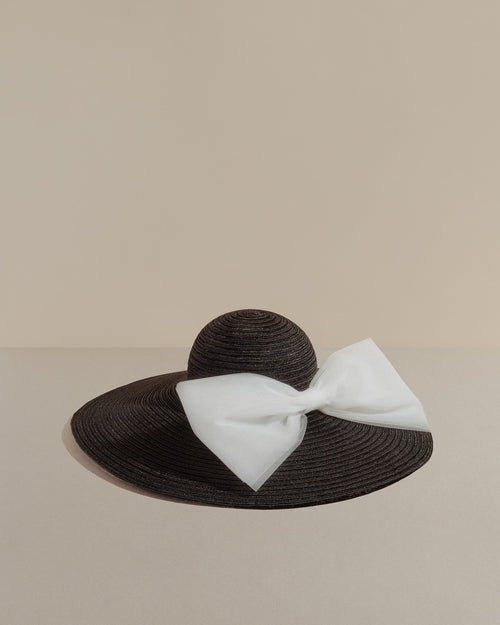 CAPELINE WITH TURBAN Sisal Black & White
€420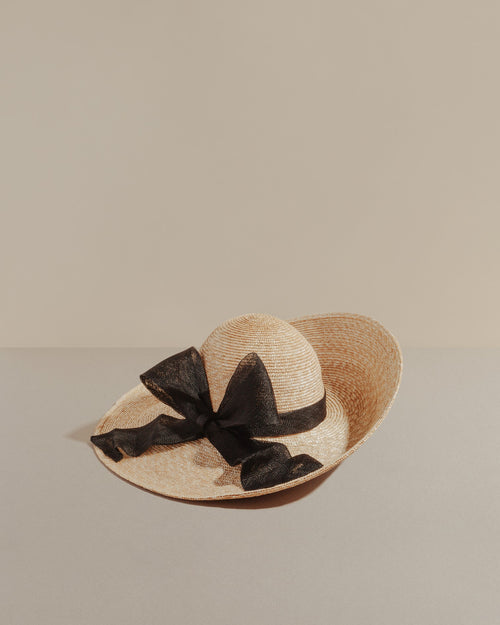 CAPELINE VALENTINE Straw Natural
€440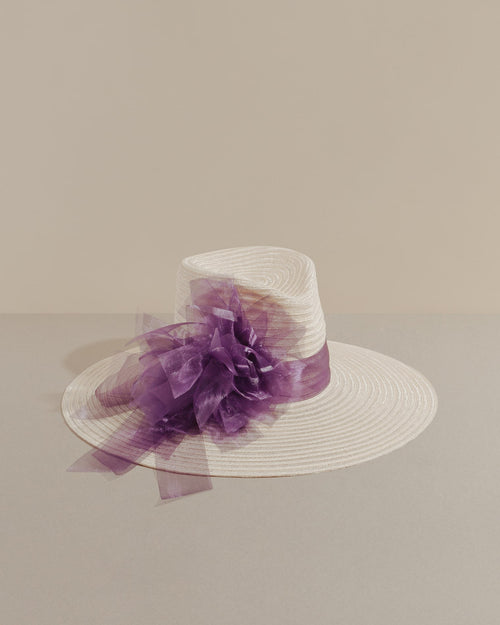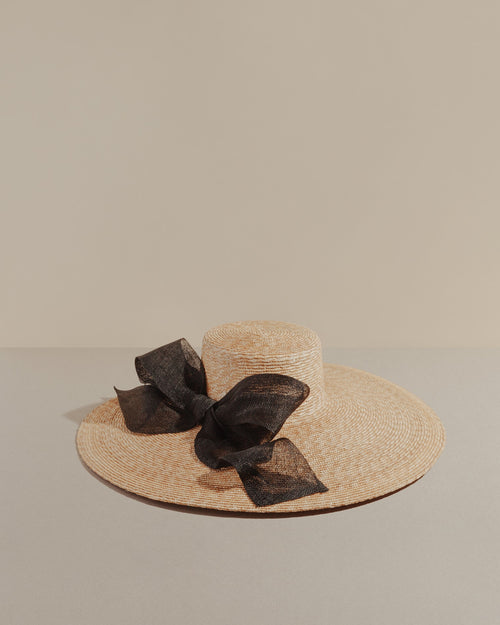 CAPELINE ROZEL Straw
€390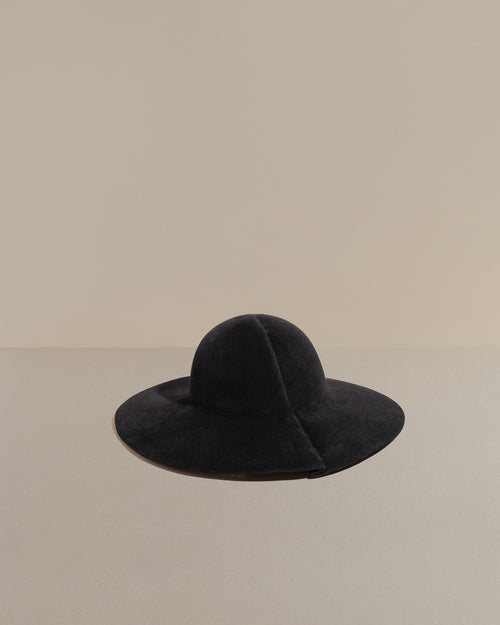 CAPELINE PLISSEE Felt
€350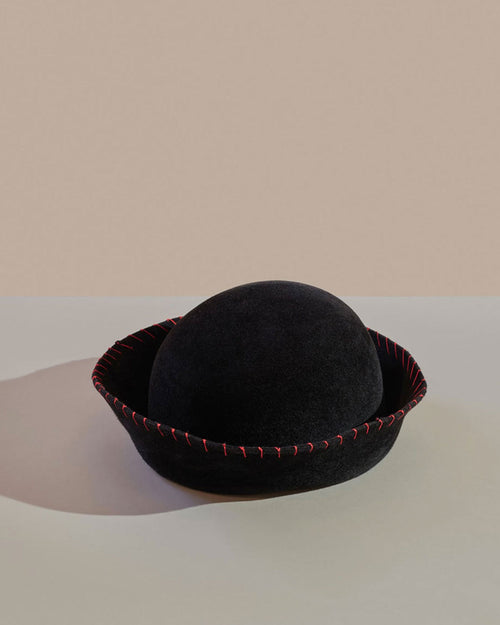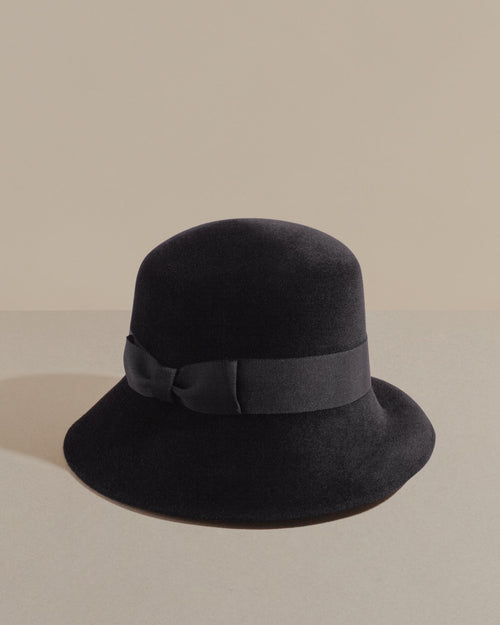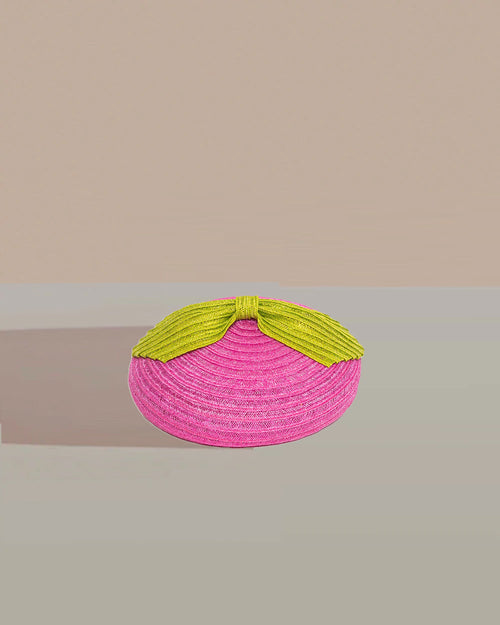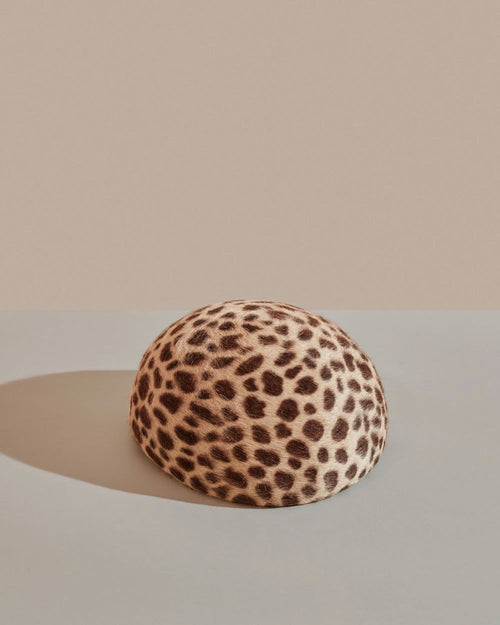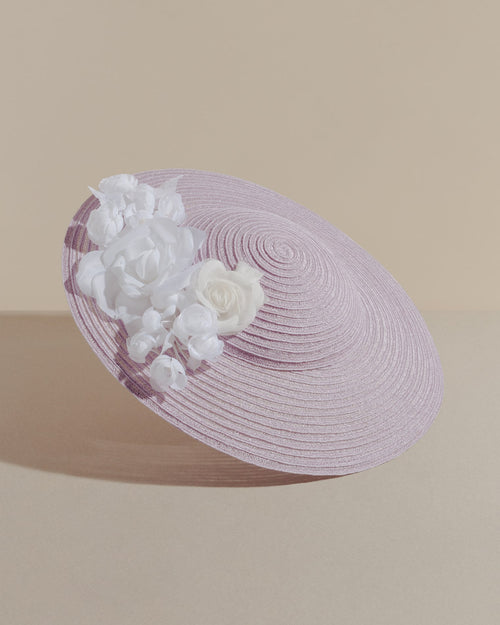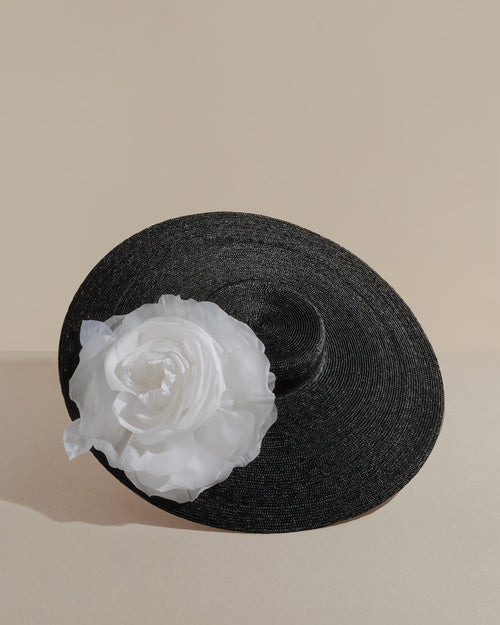 Flagship store at 23 rue Saint Sulpice in Paris' sixth arrondissement.
They are all created in our workshop and are designed either for special occasions or simply for when you want an exquisite handmade hat.
The collections are divided into winter and summer, both of which are available at all times. In the summer selection you can choose from a wide variety of colours (see colour swatches) to go with your outfit.
If you are not sure of your head size, please refer to our section on how to measure your head size.
We can help you to find the right piece
Please feel free to contact us directly on info@atelier144.fr if you would like further details added such as a veil (netting) or other decoration. This may affect the price.
You can also send photos of your outfit and personal photos if you would like us to suggest which hat or hats may suit it best.
Please be aware that hats from this section take longer to produce so try to order one month in advance where possible, or email if sooner to check the delay.